Start selling
within 24 to 48 hours!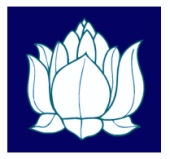 All you need is a web host and a domain address, and then order a store installation from us and you are in business. If you don't yet have a web host, we recommend Blue Host because of their fast servers. With Blue Host's Basic Plan you get 50 Gigabytes of Storage Space, Unmetered Bandwidth, and a Free domain of your choice. This inexpensive plan is all you need for a store installation and you'll have room to grow. To see their latest promotional offers, Click Here.
These stores are also great if you have services you want to sell but where you don't always need to charge a shipping fee, such as for Astrology Readings, Tarot Card Readings, Psychic Services, etc. With this store, you just add your service as you would for any product and turn off the shipping module for that individual item and your customers will not have to pay a shipping fee (you can then email the readings to your clients or call them). You can turn on or off the shipping charge for any item in your store. This is a feature that many stores do not have.
More Features:
Add, edit, delete products as you wish. You have your own password-protected administration area so you can manage your store, to add or remove categories and sub-categories, place items on sale, etc.

Accept credit card orders through PayPal. We install the PayPal module for you so you can immediatley begin taking orders. PayPal is very easy to use, and your customers DO NOT need a PayPal account to order (all they need is a credit card). Other payment modules available, such as Authorize.net.

Shopping cart -- Your web shop makes shopping easy, calculating quantities and totaling amounts. It can add your state's sales tax (if applicable) and add a shipping charge.

Search Engine -- Your entire web store is searchable, making it easy and convenient for your customers to find exactly what they are looking for.

Banner Manager -- You can use banners to advertise other sites of yours, or promote affiliate programs, or to sell advertising to other sites.

Bestsellers List -- Your store keeps track of everything you sell. Your bestselling items are automatically placed in a special "Bestsellers" box that your vistors can refer to each time they visit.

Newsletter -- When a customer orders from your store they can also subscribe to your newsletter. This is a great way to get those repeat customers. Your newsletter can tell your customers about any special discounts you may be offering, new items, etc.

Discount Coupons -- It works like this: during Checkout a customer can type a coupon code that you previously gave them (or that you advertised) and a customer will receive a discount off his total (such as 10%). You set the percentage of the discount, the End and Start dates, and the store will generate a unique coupon code that you can give out to your customers. This is a great way to encourage repeat customers.

Plus many more features!
Stores Available:



Your store comes preloaded with 4,000+ products! We install everything for you. No inventory to keep, and the dropshipper ships right to your customers. Sell books, incense, wellness products, aromatheraphy, tibetan singing bowls, hindu items, crystals & gems, buddha & goddess items, jewelry, candles, oil warmers, chakra products, angel items, meditation & yoga supplies, etc. Comes with shopping cart, search engine, newsletter, etc. (Read More)
Price: Only $259





Here's your chance to get your own internet witchcraft store. This store is HUGE. It comes preloaded with 6,000+ products! All products can be dropshipped directly to your customers -- this means there is NO inventory for you to keep. Sell Cauldrons, Wiccan Jewelry, Tarot Decks, Books, Crystal Balls, Amulets, Talismans, Herbs, Candles, Psychic Boards, Pendulums, Spell Supplies, etc. Comes with shopping cart, search engine, newsletter, etc. (Read More)
Price: Only $279





This store comes preloaded with 350 eBooks, plus you'll have access to another 450 eBook & audio titles (that's a total of 800 products with Master Resell Rights). Sell eBooks on Reiki, Yoga, Meditation, Tarot, Astrology, Healing, etc. (Read More)
Price: Only $350